Vortex Spitfire 3x Prism Scope
✓ FREE NATION WIDE SHIPPING.
 PostNet to PostNet or The Courier Guy
✓ FREE PARCEL INSURANCE.
We`ll insure your parcel against loss in transit.
✓ VORTEX VIP WARRANTY.
Unlimited, lifetime warranty
by Vortex Optics (Vortex products only)
We accept Credit Card`s through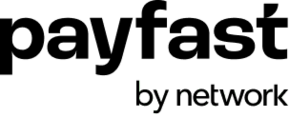 or Direct Bank Transfer.
Get it on credit with

Apply here
 for credit with Mobicred.


Order and pay before the countdown ends to have your order sent today!
*Monday to Friday only.
Need assistance? Email us now:
admin@legiontactical.co.za
---
---
The Vortex Spitfire 3x Prism Scope combined a compact prism base design with an intuitive glass etched EBR-556B reticle, providing vital speed, accuracy, versatility in close to medium range shooting scenarios. Some of the external features of the Spitfire are two upper Picatinny Rails able to be used with lasers, lights or even small Red Dots such as the Vortex Venom Red Dot or the Bushnell First Strike Red Dot. The windage and elevation caps are tethered to the scope using a steel braided cable. The unit does come with flip cap lens covers for the ocular lens and the objective lens.
The Vortex Spitfire 3x Prism Scope`s illumination is powered by a CR2032 battery. Though the reticle is illuminated, it comes two colors, red and green. There are five settings of brightness within each color. One being the dimmest and five being the brightest.
If you are not using any Iron sights system on your rifle, you can remove the mount riser and lower the optic down to just the base clamp in order to get a lower profile to the bore of your rifle, improving accuracy.
Being that the Vortex Spitfire 3x Prism Scope`s EBR-556B reticle is etched, it can be used without the illumination of the optic at all. This is one of our most favorite features about this scope. The EBR-556B reticle has been designed around the popular 556 or 223 Remington cartridge, using a 55 grain bullet and a 16-inch barrel. It can also be used effectively with many other cartridges and barrel lengths. You must be aware the more the cartridge varies in bullet drop from a 556 round the greater the difference will be in reference when you're using your yardage numbers.
On the Vortex Spitfire 3x Prism Scope`s EBR-556B reticle you have four holdover references, one to 200 yards, 300 yards, 400 yards and 500 yards. Ranging with the EBR-556B reticle incorporates a simple ranging design by matching the object at 15 inches in width, the example of shoulder width on a silhouette target. The crossbar images are the approximate range that can be determined so therefore if you are using the hundred yards crossbar, as long as it's within the width of the target, so there you would be within a hundred yards.
The close quarters halo is used when engaging a target within less than 30 yards. As long as the target covers the halo you'll be hitting it. You may not be accurate with it, you'll be able to hit a target within 30 yards by using the close quarters halo.
In the event of your Vortex Spitfire 3x Prism Scope becoming damaged or defective Vortex Optics will repair or replace your system at no charge to you. This is something that I really enjoy about Vortex is that they make an affordable product but stand behind it 100%.
---
We Also Recommend
---